Attention To Detail Plus is a Hilliard based paint correction specialist, dedicated to a high level of service for the daily driver and the high end luxury vehicle alike. We have been providing the ultimate auto detailing experience since August 2009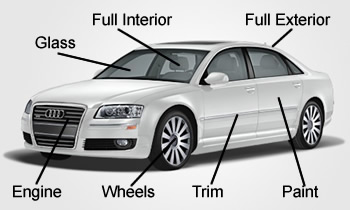 . Our car detailing shop is fully equipped, and outfitted with the latest technology and best products needed to provide your vehicle the finest professional detail available.
We also offer paint correction / leveling services, paint coatings by 22ple and CQuartz, and new car prep. These must be done by a trained skilled professional. Damage can result to your paint if left to an untrained detailer.
We realize we aren't the cheapest, nor are we the most expensive in the area, and for good reason, detailing properly is a time consuming task and great care went into what we feel is a fair price for the high end products, top service, and training to give your vehicle all the love and attention you would, if your busy schedule allowed. So if you truly care about your vehicle, and want only THE BEST products used on it, by someone you can trust, give us a try.
Guaranteed to add value back to your car or your money back!!
GIFT CARDS AVAILABLE, CALL 614 940 - 9628
THESE VIDEOS SHOW SEVERAL BEFORE AND AFTER PICTURES INCLUDING PAINT CORRECTION/LEVELING, 22PLE PAINT COATING.
Text "detaildeals plus" to 368266 to sign up for text deals and car care tips.
24 hour cancelation policy or vouchers, gift cards maybe void